HVAC technicians in Houston, TX enjoy an average salary base range of $14.00 to $32.00 an hour per Payscale.
So it's not surprising for young individuals to pursue an HVAC career for the salary alone.
To begin your career as an HVAC technician, you should first enroll in an approved HVAC program so you can learn the trade.
And with Houston priding itself with the quality education that produces top-notch professionals, you can't go wrong with the HVAC schools featured below.
Sponsored Listings
HVAC Techs annual average salary in Texas is $51,270 - ABOVE U.S. AVERAGE!
Florida Career College
About the School
With more than 35 years of industry experience, Florida Career College is committed to your success and helping you achieve your career goals.
The FCC staff is like family, and every one of them is handpicked and it's part of their mission to successfully prepare its graduates for new in-demand career opportunities.
FCC's supportive faculty and staff are committed to helping you reaching your goals, even when challenges arise.
From help with finding the right career path to finding a potential employer after you graduate, FCC is committed to being your partner in success.
Courses Offered
Florida Career College's HVAC Technician Training Program will provide you with the knowledge and skills you need to begin an entry-level career as an HVAC Technician.
The HVAC Program will teach you how to service, install, maintain, troubleshoot, and repair HVAC and refrigeration systems.
The course also prepares you for two essential certifications: the EPA Section 608 Certification for Stationary Air Conditioning and Refrigeration and the Universal R-410A Certification.
So, if you're mechanically minded and enjoy working with your hands on residential and commercial systems, consider enrolling in FCC's HVAC Technician Program.
FCC's professional HVAC instructors will provide you with the foundational skills needed to earn a rewarding career as they prepare you for an entry-level HVAC technician position.
The great thing about the program is that it can be completed and an HVAC Diploma earned in as few as 10 months, allowing you to fast-track your career as an HVAC technician.
Furthermore, the program is hybrid, meaning students are taught via onsite classes and labs as well as online, making it easier than ever before for students to graduate from the program.
Visit School Website

Address: 70 FM 1960 Houston, TX 77090
Fortis Institute - Houston
About the School
At Fortis Colleges and Institutes, students are provided the skills and training needed to enter careers in industries that have employment opportunities over time.
You will acquire new skills for careers that are in demand in today's job market.
Many programs are designed so its students have the opportunity to complete their education and get into the market faster than they usually would in a four-year school or community college.
Financial aid is available to those who qualify, and its financial aid staff is here to help you learn all you need to know to apply.
There's no better time than right now to begin your educational journey to a career as a healthcare professional or in another essential industry.
Courses Offered
With hard work and commitment, you can learn how to play an active role in the ongoing comfort and safety of others through an HVAC training program at Fortis.
This stable, hands-on field involves the installation, repair and maintenance of vital heating and ventilation equipment.
HVAC Programs at FortisAcross the country, Fortis HVAC training programs prepare students for entry-level employment as an HVAC technician (sometimes known as an HVAC mechanic or HVAC installer).
Each day as an HVAC technician provides fresh challenges and opportunities to make a difference.
From fixing a broken air conditioner unit to installing a new heating system, HVAC technicians are on the front lines of comfort and safety.
You will learn the following:
Use computerized diagnostics to manage and troubleshoot ventilation systems.
Service and repair refrigeration, gas heat, heat pumps, and air conditioning systems.
Maintain a safe, healthy, and comfortable environment across residential, commercial, and industrial spaces.
Graduates of the HVAC program at Fortis will be prepared to take on the challenge of entry-level HVAC technician work in commercial or residential environments.
Visit School Website

Address: 1201 West Oaks Mall, Houston, TX 77082
Houston Community College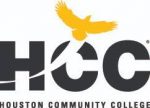 About the School
Houston Community College is an open-admission, public institution of higher education offering a high-quality, affordable education for academic advancement, workforce training, career development, and lifelong learning to prepare individuals in our diverse communities for life and work in a global and technological society.
Houston Community College equitably delivers relevant, high-quality education and training, ensuring success for all students, our community, economy and beyond.
Houston Community College's service area is Houston Independent School District, Katy, Spring Branch, Alief Independent School Districts, Stafford Municipal District, and the Fort Bend portion of Missouri City.
Courses Offered
The design of the Heating, Air Conditioning and Refrigeration program at HCC incorporates fundamentals and integrates new technologies and innovations of climate control systems for application in the real world.
The output is a well-rounded technician who understands the importance of safety and soft skills such as attitude and good communications who possesses traditional technical skills in air conditioning, refrigeration and heating.
The program is relevant, unique and state of the art in that it goes beyond the basics and introduces the student to new and emerging technologies in heating, ventilation, air conditioning and refrigeration that allows buildings and systems to be operated more efficiently.
Individuals satisfying program requirements have countless career opportunities in a variety of job classifications
Visit School Website

Address: 3100 Main Street Houston TX 77002
MIAT College of Technology - Houston Campus
About the School
MIAT College of Technology was founded on the drive to fill a growing need for qualified technicians – and it has been meeting that need ever since.
In 2010 MIAT opened a branch campus in Houston, Texas.
The HVACR Technician program was created in 2012 to meet the needs of the heating, ventilation, air-conditioning and refrigeration industries for having qualified technicians in the field.
MIAT College of Technology is accredited by the Accrediting Commission of Career Schools and College (ACCSC).
Courses Offered
Heating, ventilation, air conditioning, and refrigeration (HVACR) technicians install, repair, maintain, and upgrade systems that control air temperature and quality in numerous settings and establishments.
HVAC job growth is propelled by new construction and the need to retrofit or upgrade older systems as more energy efficient equipment is released and new safety and environmental regulations come into effect.
Working safely on HVACR systems requires a thorough knowledge of the science of heating and cooling, a keen awareness of safety procedures, a proficient familiarity with the tools of the trade, and the ability to perform a variety of manual skills.
The HVACR training certification program is composed of both classroom lectures and hands-on learning.
The school's curriculum is designed to provide students with a foundation in HVACR while graduates of this certification program will gain advanced skills once employed in the field.
Certification is designed to hold workers to a certain standard of knowledge, productivity, and safety.
Achieving HVAC certification before entering the workforce is not only important to employers, but also it ensures that HVACR technicians themselves will know how to conduct themselves and handle their work without having to be instructed on the basics.
Visit School Website

Address: 533 Northpark Central Drive Houston, TX 77073
Lone Star College - Houston North Campus
About the School
Lone Star College welcomes over 80,000 students each semester providing high-quality, low-cost academic transfer and career training education.
LSC is training tomorrow's workforce today and redefining the community college experience to support student success.
Lone Star College delivers excellent and uniform customer service, providing consistent information, and uniformly helping every student regardless of physical location, modality, college, campus, center, or medium.
The College provides comprehensive educational opportunities and programs to enrich lives.
Lone Star College aims to be a model college globally recognized for achieving exceptional levels of success in student learning, student completion, gainful employment, equity, and affordability.
Courses Offered
The heating, ventilation, air conditioning and refrigeration programs prepare the individual for a technical service career in residential or light commercial/industrial environmental systems.
The student will study the mechanical and electrical/ electronic systems involved in contemporary environmental controls.
The HVAC&R certificate program prepares the individual for basic, entry-level employment in the residential and/or light commercial heating, air-conditioning and refrigeration service industry.
The essentials of the mechanical and electrical systems of contemporary air-conditioning, heating and refrigeration systems are addressed throughout the program.
Visit School Website

Address: 250 N Sam Houston Pkwy E. Houston, TX 77060
San Jacinto College
About the School
San Jacinto College is focused on student success, academic progress, university transfer, and employment.
The College is committed to opportunities that enrich the quality of life in the communities we serve.
We embrace a core truth at San Jacinto College: The ultimate measure of our success is your success.
Every student's pathway is unique, and San Jacinto College students are a diverse mosaic — blending many perspectives on success.
For two-fifths of its student body, being the first in the family to attend college is a life-changing act that propels future generations to succeed.
Others aspire to master a trade or special interest, jump-start a new career, prepare for university transfer or help their communities succeed.
Most San Jacinto College students work and have family responsibilities, and their success requires a flexible pathway that balances college, work and family.
Courses Offered
Air Conditioning Technology is one of fastest growing fields in the Gulf Coast area.
The San Jacinto College Heating, Ventilation, Air Conditioning and Refrigeration (HVACR) program prepares you to become a state licensed independent business owner/contractor, or for employment in the industry as a technician in residential, commercial and/or industrial air conditioning, refrigeration and heating.
Train in the design of A/C and heating systems and aspects of customer service in this well-rounded curriculum.
HVAC options include:
Associate of Applied Science (60 credit hours)
Certificate of Technology (36 credit hours)
Occupational Certificate (16 credit hours)
You will learn all the theoretical knowledge and acquire practical skills you will need to thrive in the HVAC industry.
Visit School Website

Address: 8060 Spencer Hwy. Pasadena, TX 77505
---
HVAC Schools by City in Texas
See all schools in Texas >