Situated east of San Francisco Bay, Oakland, CA is gradually rising to full development, opening opportunities to all.
One evidence of the city's growth is the salary HVAC technicians get every year.
Per Indeed, they can earn an average hourly salary base of $33.65.
With such attractive pay, no wonder many young individuals would like to pursue an HVAC career.
So if you're one of them, the HVAC schools below will help you get started.
Sponsored Listings
HVAC Techs annual average salary in California is $61,670 - ABOVE U.S. AVERAGE!
Laney College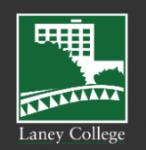 About the School
Laney College's mission is to empower our community and to promote student success and social justice.
The College welcomes and embraces Laney's diversity through serving the community's needs by providing certificates, degrees, transfer pathways, career education, and lifelong learning opportunities.
Courses Offered
LC strives to fulfill its vision statement, "Dream. Flourish. Succeed," for the success of students.
Environmental Control Technology is a cutting edge HVACR program that teaches students the technical and theoretical problem-solving skills to succeed in heating, ventilation, air conditioning, and refrigeration.
Its programs are taught by dedicated instructors with extensive residential and commercial experience.
You'll be exposed to real-world situations and learn in one of the best equipped labs in the Bay Area.
ECT graduates develop excellent careers and earn high salaries as service technicians, installers, salespersons, building engineers, controls technicians, and energy specialists.
That's why their HVAC programs will provide students with the technical skills necessary for employment.
The school offers the following programs:
AS/Certificate of Achievement in…

Commercial HVAC Systems
Residential and Light Commercial HVAC/R

Certificate of Proficiency in Refrigeration Technology
Visit School Website

Address: 900 Fallon St. Oakland, CA 94607
San Jose City College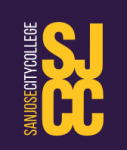 About the School
The mission of San José City College is to provide student-centered and culturally responsive curriculum and services for career pathways, university transfer, and life-long learning.
It strives to accomplish this by promoting an inclusive, multicultural learning community that values social justice, along with excellence in teaching and learning.​
Courses Offered
SJCC provides students with quality and innovative education for their chosen career paths.
If you are interested in working with operating systems and want to be challenged, consider San José City College's Air Conditioning and Refrigeration Technology program.
This program will prepare you with valuable skills and the knowledge to maintain and troubleshoot systems.
You will benefit from hands-on training provided by experienced faculty members who will create real-world scenarios for you to gain practical experience.
Their HVAC programs will ensure that students can obtain the skills and knowledge that employers are looking for.
The school offers the following programs:
AS in AC and Refrigeration Technology
Certificate of Achievement Level 2/Level 3 in AC and Refrigeration Technology
Visit School Website

Address: 2100 Moorpark Ave. San Jose, CA 95128
City College of San Francisco - Ocean Campus
About the School
City College of San Francisco belongs to the community and continually strives to provide an accessible, affordable, and high quality education to all its students.
The College is committed to providing an array of academic and student development services that support students' success in attaining their academic, cultural, and civic achievements.
To enhance student success and close equity achievement gaps, the college identifies and regularly assesses student learning outcomes to improve institutional effectiveness.
Courses Offered
Nearly every building has a plumbing and climate control system so skilled tradespeople are necessary to keep these systems operational.
Those who work in the fields of engineering plumbing as well as heating, ventilation, and air conditioning (HVAC) enjoy problem solving, a variety of work, excellent pay, and lifelong employability.
Both kinds of jobs will continue to exist in every community where there are people in buildings!
That's why their HVAC programs ensure that students can work in the industry with the trade skills and knowledge they need.
The school offers the following programs:
AS in Mechanical Engineering Technology (HVAC/Plumbing concentration)
Certificate of Accomplishment in HVAC/R
Visit School Website

Address: 50 Frida Kahlo Way San Francisco, CA 94112
Center for Employment Training - San Jose Campus
About the School
What makes CET different is over the last 50 years it has mastered integrated job training services to support your success.
CET's Contextual Learning Model was designed with the end in mind.
Its success is not measured by the number of students enrolled.
CET is successful when you get the skills to get the job and its diploma is your first paycheck.
This means CET provides you with hands-on training and no surprises.
From day one, CET treats you like you are on the job and not just a student.
Programs are designed to get you job-ready in the shortest time, not pass a test to get a letter grade and take the next class.
CET delivers real-world job training.
What your future boss will expect, CET expects.
Courses Offered
CET understands how important mastering job skills is to students' career success.
In CET's hands-on HVAC and green technology job training program, you'll get the skills you need for a job installing or servicing air conditioning, ventilation, or heating units.
Learn safety, hand tools, basic electricity, equipment, and plumbing related to HVAC maintenance and repair.
In addition to working with tools and HVAC equipment, you'll learn the fundamental concepts of refrigeration, ductwork, silver brazing and soldering.
Once you graduate, CET will help you find a job in the HVAC field using green technology.
And so, its HVAC and Green Technology program will train you in the skills you need for HVAC work.
Visit School Website

Address: 701 Vine St. San Jose, CA 95110
---
HVAC Schools by City in California
See all schools in California >