Bakersfield is renowned to be one of the best places to start a new career due to its good development.
In fact, its HVAC technicians can enjoy an average hourly salary base range of $16.13 to $30.51 per Payscale.
Because of this attractive pay, many young individuals have pursued an HVAC career.
So if you want to learn the HVAC trade, consider enrolling in an approved HVAC program.
We listed a few below that you can check out.
Sponsored Listings
HVAC Techs annual average salary in California is $61,670 - ABOVE U.S. AVERAGE!
UEI College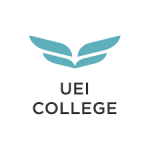 About the School
At UEI, you can get career training and skills that will help you create a future you can be proud of.
UEI believes that every student should have the opportunity to have a better future and will work with you to help make that happen.
Its supportive faculty and staff are committed to helping you reaching your goals, even when challenges arise.
From help with finding the right career path to finding a potential employer after you graduate, UEI is committed to being your partner in success.
Courses Offered
UEI's Heating, Ventilation, and Air Conditioning (HVAC) Technician Training Program provides students with the knowledge, skills, and hands-on training needed to begin an entry-level HVAC technician career.
UEI's HVAC classes teach students how to install, service, maintain, troubleshoot, and repair HVAC and refrigeration systems.
The course also prepares students for two important certifications in the HVAC Field.
The two certifications are the EPA Section 608 Certification for stationary air conditioning and refrigeration and the R-410A Certification.
If you enjoy working with your hands on current technologies, you should consider enrolling in UEI's HVAC Training Program.
The program is designed to provide students with the foundational skills required for a rewarding career as an HVAC Technician.
The great thing about UEI's HVAC Training Program and Course is that it can be completed, and you can earn your diploma in as few as 10 months.
Some employers tend to prefer students with a post-secondary education over students who do not have such an education because HVAC systems have become so complex that students need an education that teaches them how to install, maintain, and repair such systems.
So, if you're interested in becoming an HVAC technician, consider enrolling in the program today!
UEI understands that its students often have hectic schedules.
For this reason, it has created hybrid programs that blend both on-site classes with online learning, making it more convenient than ever before for individuals to become HVAC Technicians.
Visit School Website

Address: 3737 Rosedale Highway Bakersfield, CA 93308
San Joaquin Valley College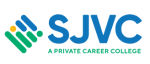 About the School
San Joaquin Valley College prepares graduates for professional success by offering Baccalaureate and Associate of Science Degrees and Certificates of Completion in business, medical and technical career fields.
The College serves a diverse student population with a common interest in professional development through career-focused higher education.
The College is committed to student development through the achievement of measurable learning outcomes, emphasizing a balance of hands-on training and academic instruction.
The College identifies and responds to the educational and employment needs of the communities it serves.
The College is committed to the success of every student.
Courses Offered
SJVC provides career-focused education to help students with their professional development.
Students in its Heating, Ventilation, Air Conditioning, and Refrigeration program learn:
Heating and cooling principles
Electrical theories
How to diagnose mechanical and electrical problems
Proper installation, servicing, and replacement techniques
Their hands-on approach to teaching students in its Heating, Ventilation, Air Conditioning, and Refrigeration program allows them to develop the skills to work in the heating and cooling industry.
Their HVAC programs will…
Balance lectures and hands-on training to achieve the desired learning outcomes
Prepare students for employment in the HVAC industry
The school offers the following programs:
AAS in HVAC/R
Certificate in HVAC/R
Visit School Website

Address: 201 New Stine Road Bakersfield, CA 93309
Bakersfield College
About the School
Established in 1913, Bakersfield College is one of the nation's oldest continually-operating community colleges.
The college serves 33,000 students annually on the 153-acre main campus in northeast Bakersfield, at the Delano Campus 35 miles north of Bakersfield, the Weill Institute in downtown Bakersfield, and BC SouthWest in southwest Bakersfield.
It also offers classes at several alternative locations, including Shafter Learning Center 18 miles northwest of Bakersfield, Arvin/Lamont, McFarland, Olive Drive Training Facility in northwest Bakersfield, Wasco and other community locations.
Its students are diverse and represent the communities it serves, with BC holding designation as a Hispanic Serving Institution.
Classes are offered on a traditional 16-week semester calendar as well as in a variety of non-traditional scheduling options: evenings, weekends, short-term vocational programs and online.
Courses Offered
The HVAC Technology program prepares students for entry-level employment in the field of Environmental Control Technology, also known as Heating, Ventilation, Air Conditioning, and Refrigeration.
Students completing these degrees/certificates offered in this program will have a foundation in troubleshooting and repair of air conditioning, heating and refrigeration systems.
This program also introduces students to more complex systems typical to industrial refrigeration and ice machines.
Career opportunities upon successful completion of this program include, but are not limited to, HVAC/R service technician, installation technician, sales representative, and industrial refrigeration operations.
Requirements should be met along with the required degree courses with at least a 'C' or 'P' grade in each course for the student to be awarded an Associate of Science degree.
Visit School Website

Address: 1801 Panorama Dr, Bakersfield, CA 93305
---
HVAC Schools by City in California
See all schools in California >