Located just north of Los Angeles, Bakersfield is one of the most beautiful and fast-developing cities in the area.
It is dotted with gorgeous parks and quiet residential areas that make this place a small paradise.
But besides the post-card beauty, this city also has some of the best vocational schools in the area and it is definitely one of the best places to start a new career.
Sponsored Listings
HVAC Techs annual average salary in California is $50,241 - ABOVE U.S. AVERAGE!
UEI College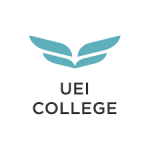 UEI College is one of the largest learning facilities in this area. The Bakersfield campus is one of the most beautiful and it has a great student atmosphere. The campus has everything you need for comfortable student life and the facilities here will definitely contribute to your studies. The school believes in providing everyone and education and this is why financial support can be easily accessed here.
In terms of vocational programs, HVAC is definitely among the very best. The campus has a special HVAC lab and the teachers will provide both theoretical and hands-on classes to prepare you for this job. More than that, the school also offers classes to prepare for your certificate and accreditations exams.
Visit School Website

Address: 3737 Rosedale Highway Bakersfield, CA 93308
San Joaquin Valley College

San Joaquin Valley College is one of the best vocational schools in the area. The campus has one of the best student ratings and once you are here you will definitely understand why. The student facilities and dorms here will make your stay a true pleasure and they will help you enjoy your student life.
The HVAC specialty here is very well-rounded and it focuses on preparing you for a hands-on career. The learning program will take you from scratch and it will teach you all the theoretical principles behind your new job. More than that, the labs will give you all the hands-on skills you will need in order to become one of the best in this field.
Visit School Website

Address: 201 New Stine Road Bakersfield, CA 93309
---
HVAC Tech Schools by City in California
See all schools in California >