One of the most fun and bustling cities in the whole state of California, San Diego is one of the best places to be as a student.
The city has amazing schools that are renowned for the top-quality facilities and the dedicated teachers. The multitude of schools and campuses are simply amazing for student life.
This dynamic and friendly city is waiting for you to start your new career path and future.
Sponsored Listings
HVAC Techs annual average salary in California is $50,241 - ABOVE U.S. AVERAGE!
UEI College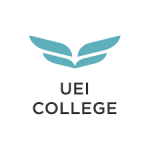 UEI College is one of the largest learning facilities in the state and in the country. The school focuses on vocational training and it has both long-term and short-term study programs. There are multiple campuses in San Diego and they all have amazing facilities that will make your studies and stay here a true pleasure.
The HVAC technician program here takes just 10 months. In this time you will acquire all the necessary skills to get an entry-level position in this industry or to open an HVAC business on your own. The exams for certificates and accreditations are also available upon graduation.
Visit School Website

Address: 1261 3rd Avenue Chula Vista, CA 91910
Summit College
Summit College is one of the best places to get vocational training. The school offers learning programs that take less than a year. More than that, in order to make sure that all the students can attend their classes, the school offers a flexible lecture and lab hour. Financial aid can also be accessed by the students that need it.
One of the fastest-growing industries is the HVAC and this is why this program is one of the most popular. The training takes less than a year. The teachers will prepare you through theoretical lectures and hands-on workshops for your future career and real-life contracts.
Visit School Website

Address: 851 E. Cooley Drive Colton, CA 92324
California Community College Systems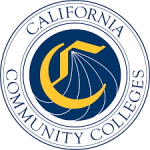 This educational system is composed of more than 100 colleges from all over California. Its aim is to help students pick the best educational program for them. In addition, the financial support program of this system is one of the best in the country. More than half of the students that study through this program don't pay any tuition thanks to the financial aid and scholarships.
One of the most popular and fast-growing educational programs here is HVAC. The program focuses on both technical and theoretical training in order to make you one of the best HVAC technicians out there. If you want to get easily oriented in your future career you should choose the California Community College System.
Visit School Website

Address: 1313 Park Boulevard San Diego, CA 92101
---
HVAC Tech Schools by City in California
See all schools in California >