As California's capital, Sacramento is one of the best choices to start an HVAC career.
Here, HVAC technicians can earn an average hourly salary base of $29.62 per Indeed.
This competitive pay is one of the reasons why many young individuals pursue an HVAC career.
To begin, you must acquire trade knowledge and skills from approved HVAC schools.
Below, you'll find a few HVAC schools in this city that you can check out.
Sponsored Listings
HVAC Techs annual average salary in California is $61,670 - ABOVE U.S. AVERAGE!
UEI College - Sacramento Campus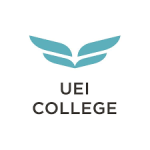 About the School
At UEI, you can get career training and skills that will help you create a future you can be proud of.
UEI believes that every student should have the opportunity to have a better future and will work with you to help make that happen.
Its supportive faculty and staff are committed to helping you reaching your goals, even when challenges arise.
From help with finding the right career path to finding a potential employer after you graduate, UEI is committed to being your partner in success.
Courses Offered
UEI's Heating, Ventilation, and Air Conditioning (HVAC) Technician Training Program provides students with the knowledge, skills, and hands-on training needed to begin an entry-level HVAC technician career.
UEI's HVAC classes teach students how to install, service, maintain, troubleshoot, and repair HVAC and refrigeration systems.
The course also prepares students for two important certifications in the HVAC Field.
The two certifications are the EPA Section 608 Certification for stationary air conditioning and refrigeration and the R-410A Certification.
If you enjoy working with your hands on current technologies, you should consider enrolling in UEI's HVAC Training Program.
The program is designed to provide students with the foundational skills required for a rewarding career as an HVAC Technician.
The great thing about UEI's HVAC Training Program and Course is that it can be completed, and you can earn your diploma in as few as 10 months.
Some employers tend to prefer students with a post-secondary education over students who do not have such an education because HVAC systems have become so complex that students need an education that teaches them how to install, maintain, and repair such systems.
So, if you're interested in becoming an HVAC technician, consider enrolling in the program today!
UEI understands that its students often have hectic schedules.
For this reason, it has created hybrid programs that blend both on-site classes with online learning, making it more convenient than ever before for individuals to become HVAC Technicians.
Visit School Website

Address: 4424 Florin Rd. Suite D Sacramento, CA 95823
InterCoast College - Rancho Cordova Campus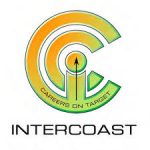 About the School
InterCoast Colleges provides occupational degrees and certificate programs to prepare students to meet employer expectations for training related employment.
InterCoast promotes a student centered, culturally diverse, equitable and inclusive learning environment for its students.
Courses Offered
The HVAC Training Program is designed to prepare students for careers installing and maintaining heating and air-conditioning units.
When qualified, HVAC Technicians work in residential homes, retail stores, and other buildings.
This practice-oriented, 9 month-long program includes instruction in diagnostic techniques, the use of testing equipment, and the principles of mechanics, electricity, and electronics related to the repair of heating, air conditioning, and refrigeration systems.
This means receiving more practical hands-on skills that employers of today are looking for.
Visit School Website

Address: 9738 Lincoln Village Dr. Suite 120 Sacramento, CA 95827
Sacramento City College
About the School
Sacramento City College is an open-access college serving the Sacramento/Yolo region, welcoming anyone who wants to get a college education.
The City College believes that education is a fundamental right that can transform lives and be a force for social change, and that this right should be made available to everyone.
It provides educational opportunities that rival the quality of programs at four-year colleges and universities, and it makes these opportunities affordable, accessible, and equitable to all.
Whether your educational path is to transfer to a four-year institution, enter directly into the workforce, build skills to advance in your career, or engage in personal enrichment, its degree and certificate programs are designed to fulfill student goals and contribute to the vitality of the community.
Courses Offered
SCC strives to nurture students' personal growth and inspire leadership in them.
The Mechanical Electrical Technology Department teaches courses in the design, installing, operating and maintenance of heating, ventilating, air conditioning, and refrigeration systems.
The Mechanical-Electrical Department is committed to providing educational opportunities for current and future workforce needs.
It strives to maintain the highest educational standards in the Air Conditioning, Heating, Ventilation, Refrigeration, Environmental Control, Building Automation, Renewable and Sustainable Energy, as well as Energy Efficiency and Management.
Upon completion, you will have the competencies to meet the needs of the HVAC industry.
Visit School Website

Address: 3835 Freeport Blvd. Sacramento, CA 95822
National Career Education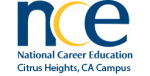 About the School
At NCE, its students are very important and NCE makes every student a priority.
The staff at NCE makes every effort to support and maintain close communication with each student.
At NCE there is an open door policy; students enjoy full access to faculty and administrative staff for both academic and vocational advising.
Students who require in-depth personal counseling will be referred to the appropriate services.
If there is a special need for any student, the staff will make every effort to help or seek the counseling needed for each individual student, at any time!
Its students are very important to the NCE Family.
Courses Offered
NCE will support students as they work their way to fulfilling successful careers.
HVAC requires skilled technicians capable and knowledgeable of many trades; NCE's program teaches more than just an introduction to HVAC technology
Hands-on, practical training teaches:
Electrical theory and controls
Basic plumbing
Welding and soldering using oxy acetylene torches
Learn the knowledge and skills to install, service, and repair:
Residential air conditioning, heating, and refrigeration systems
Commercial air conditioning, heating, and refrigeration systems
Maintain EPA regulations when troubleshooting and repairing residential and commercial equipment
NCE graduates are prepared to test for:
ESCO EPA certification
HVAC Excellence
410A
OSHA
NCE's Commercial HVAC/R program ensures that students can master the necessary skills for employment.
In this way, they'll be qualified HVAC technicians sought after by the industry.
Visit School Website

Address: 6249 Sunrise Blvd. Citrus Heights, CA 95610
---
HVAC Schools by City in California
See all schools in California >