As California's capital, Sacramento is one of the best choices to start an HVAC career.
Here, HVAC technicians can earn an average hourly salary base of $29.62 per Indeed.
This competitive pay is one of the reasons why many young individuals pursue an HVAC career.
To begin, you must acquire trade knowledge and skills from approved HVAC schools.
Below, you'll find a few HVAC schools in this city that you can check out.
Sponsored Listings
HVAC Techs annual average salary in California is $61,670 - ABOVE U.S. AVERAGE!
UEI College - Sacramento Campus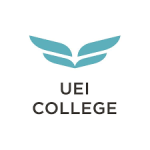 UEI College aims to help students create a future they can be proud of.
And so, their HVAC program will provide students with valuable trade skills and insights from industry experts.
In this way, students can have the competencies to work in a number of HVAC positions.
Visit School Website

Address: 4424 Florin Rd. Suite D Sacramento, CA 95823
InterCoast College - Rancho Cordova Campus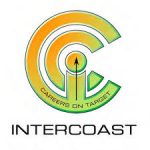 ICC aims to provide students with a culturally diverse and inclusive learning environment as they prepare for their future.
Their HVAC program helps students prepare for the HVAC career to ensure they're qualified for the relevant work.
This means receiving more practical hands-on skills that employers of today are looking for.
Visit School Website

Address: 9738 Lincoln Village Dr. Suite 120 Sacramento, CA 95827
Sacramento City College
SCC strives to nurture students' personal growth and inspire leadership in them.
Their Mechanical-Electrical Technology Department ensures that students will learn the technical skills of HVAC/R.
Upon completion, they'll have the competencies to meet the needs of the HVAC industry.
Visit School Website

Address: 3835 Freeport Blvd. Sacramento, CA 95822
National Career Education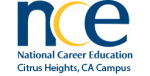 NCE will support students as they work their way to fulfilling successful careers.
Their Commercial HVAC/R program ensures that students can master the necessary skills for employment.
In this way, they'll be qualified HVAC technicians sought after by the industry.
Visit School Website

Address: 6249 Sunrise Blvd. Citrus Heights, CA 95610
---
HVAC Tech Schools by City in California
See all schools in California >