Renowned for its cultural diversity, Los Angeles, CA has a thriving community of HVAC technicians.
One of the reasons for this lies in the competitive salary these professionals make each year.
Per Payscale, an HVAC technician can enjoy an average salary base of $16.13 to $35.75 an hour.
So for those who want to earn as much as them, start your HVAC career by enrolling in an approved HVAC program.
Below, you'll find some of the top HVAC schools in the city that you can consider.
Sponsored Listings
HVAC Techs annual average salary in California is $61,670 - ABOVE U.S. AVERAGE!
UEI College - Huntington Park Campus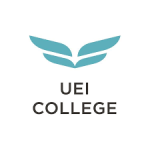 About the School
At UEI, you can get career training and skills that will help you create a future you can be proud of.
UEI believes that every student should have the opportunity to have a better future and will work with you to help make that happen.
Its supportive faculty and staff are committed to helping you reaching your goals, even when challenges arise.
From help with finding the right career path to finding a potential employer after you graduate, UEI is committed to being your partner in success.
Courses Offered
UEI's Heating, Ventilation, and Air Conditioning (HVAC) Technician Training Program provides students with the knowledge, skills, and hands-on training needed to begin an entry-level HVAC technician career.
UEI's HVAC classes teach students how to install, service, maintain, troubleshoot, and repair HVAC and refrigeration systems.
The course also prepares students for two important certifications in the HVAC Field.
The two certifications are the EPA Section 608 Certification for stationary air conditioning and refrigeration and the R-410A Certification.
If you enjoy working with your hands on current technologies, you should consider enrolling in UEI's HVAC Training Program.
The program is designed to provide students with the foundational skills required for a rewarding career as an HVAC Technician.
The great thing about UEI's HVAC Training Program and Course is that it can be completed, and you can earn your diploma in as few as 10 months.
Some employers tend to prefer students with a post-secondary education over students who do not have such an education because HVAC systems have become so complex that students need an education that teaches them how to install, maintain, and repair such systems.
So, if you're interested in becoming an HVAC technician, consider enrolling in the program today!
UEI understands that its students often have hectic schedules.
For this reason, it has created hybrid programs that blend both on-site classes with online learning, making it more convenient than ever before for individuals to become HVAC Technicians.
Visit School Website

Address: 6055 Pacific Blvd. Huntington Park, CA 90255
InterCoast College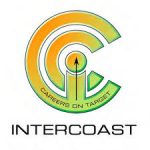 About the School
InterCoast Colleges provides occupational degrees and certificate programs to prepare students to meet employer expectations for training related employment.
InterCoast promotes a student centered, culturally diverse, equitable and inclusive learning environment for its students.
Courses Offered
The HVAC Training Program is designed to prepare students for careers installing and maintaining heating and air-conditioning units.
When qualified, HVAC Technicians work in residential homes, retail stores, and other buildings.
This practice-oriented, 9 month-long program includes instruction in diagnostic techniques, the use of testing equipment, and the principles of mechanics, electricity, and electronics related to the repair of heating, air conditioning, and refrigeration systems.
This means receiving more practical hands-on skills that employers of today are looking for.
Visit School Website

Address: 2235 East Garvey North West Covina, CA 91791
Los Angeles Trade-Technical College
About the School
Located just south of downtown Los Angeles, Los Angeles Trade-Technical College (LATTC) is one of nine public community colleges in the Los Angeles Community College District (LACCD).
Established in 1925, the college offers more than 80 career-technical programs that move students into careers in two years or less.
In addition to an unmatched selection of quality career programs, LATTC prepares students for transfer, with 18 CSU transfer degrees, and transfer guarantee programs with the University of California and local private and independent colleges and universities.
Courses Offered
Cooling and heating devices help regulate the temperature, humidity, and air quality in residential homes, commercial locations, and industrial facilities.
Critical items like food and medicine require refrigeration to keep them from spoiling. Technicians repair, maintain, and install heating, air-conditioning, and refrigeration systems.
LATTC's program trains these technicians.
Los Angeles Trade-Technical College offers an Associate of Science degree in Refrigeration and Air Conditioning Mechanics, as well as Certificate of Achievement.
By fulfilling the program requirements, students will have the necessary knowledge and skills for a career in residential, commercial, and Industrial service and repair of air conditioning, heating and refrigeration systems.
Electrical controls, piping installation, compressor installation and repair are just some of the skills that would be mastered during this program.
The HVAC program will prepare students for employment, ensuring that they're equipped for the HVAC industry.
Visit School Website

Address: 400 W. Washington Blvd. Los Angeles, CA 90015
Cypress College
About the School
Cypress College transforms lives through lifelong learning with educational opportunities including transfer to four-year institutions, associate degrees, certificates, and a baccalaureate degree.
It is dedicated to forging academic and career pathways to support the achievement of our students, enhancing their economic mobility, fostering equity, and enriching society.
Cypress College strives to be a premier, innovative, and equitable learning community recognized for supporting students and enriching society.
Courses Offered
CC's existence is to see students succeed and obtain a brighter future for themselves.
This statement is exactly how they designed their AC and Refrigeration program.
The Cypress College Air Conditioning and Refrigeration Department has partnered with University of California, Irvine's SMART Industrial Assessment Center on a Department of Energy grant.
The program will collaborate with UCI and CSUN to provide free energy assessments for buildings in low income areas under a five-year plan called Building Energy Assessment for Optimizing toward Net Zero (Beacon).
Here, students get comprehensive training that will eventually turn them into qualified HVAC technicians.
The school offers the following programs:
AS in AC and Refrigeration
Certificate in AC and Refrigeration
Visit School Website

Address: 9200 Valley View Street Cypress, CA 90630
Capstone College

About the School
The mission of Capstone College is to offer career-focused education and technical skills training, supportive services and life-long education necessary to enable our students to become successfully employed in their chosen field and achieve their highest potential.
By teaching students the skills and knowledge required by industry, and the work behaviors expected by employers, we empower students to successfully pursue their individual career goals.
This will enable them to become an integral part of their community and positive contributors to the society in which they live.
Courses Offered
CC, as a leader in applied sciences and trade skills, ensures students can attain professional growth and development.
CC will help you get your career started so you can begin a lucrative and fulfilling career in the HVAC Industry.
For over 20 years it has established trust with local contractors, and through those relationships, it has helped graduates with immediate job prospects in the field.
At Capstone College 80% of its graduates have found work in the HVAC field after graduating, some working before the program is over!
Through Capstone's 8 Month HVAC Technician program,  you will learn  hands-on skills and knowledge needed for the field.
While training, you will network and gain professional relationships with your classmates and mentors.
CC's HVAC program will make certain that students will have the trade skills necessary for the field.
Visit School Website

Address: 1200 N. Fair Oaks Ave. Suite 32 Pasadena, CA 91103
Mt. San Antonio College
About the School
The mission of Mt. San Antonio College is to support and empower all students in achieving their educational goals in an environment of academic excellence.
Specifically, the College is committed to providing quality education, services, and workforce training, empowering students to attain success in an ever-evolving diverse, sustainable, global society.
The College pledges to serve students so they may achieve their full educational potential for lifelong learning, for attaining certificates and associate and bachelor's degrees, for employment, and for the completion of career and transfer pathways.
Courses Offered
Mt. SAC aims to provide students with quality education and workforce training so they can reach their full potential.
The Mt. SAC Air Conditioning and Refrigeration Technology program prepares students for a high paying career in air conditioning, heating and refrigeration through a two-year associate of science degree or a certificate that leads to occupations in design, manufacturing, operations, sales, distribution, installation, maintenance and repair.
Their HVAC programs train students in HVAC work, leading to employment in various fields.
The school offers the following programs:
AS in AC and Refrigeration
Certificate in AC and Refrigeration
Visit School Website

Address: 1100 N. Grand Ave., Walnut, CA 91789
Brownson Technical School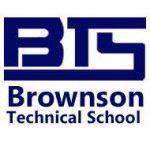 About the School
Brownson Technical School began over 30 years ago and today they are regarded as an educational leader in HVAC vocational industry.
They remain abreast of changes that impact HVAC employees and employers as well as emerging HVAC technology.
Three generations of Browns have dedicated themselves to the industry and will continue to provide that leadership far into the 21st century.
Courses Offered
BTS, as an HVAC educational leader, aims for students to start a meaningful career in the HVAC industry.
Its focused HVAC Technician training programs will prepare you to make a seamless transition into the HVAC industry or gain the certification you need to stand out from the rest.
You'll learn the skills that will help you become a valued and certified HVAC, while also developing industry connections and relationships.
With over 30 years in HVAC training, BTS knows what it takes to excel in this industry.
It also continually invests in the latest technologies so that you're ready to meet and exceed expectations on the job.
Their HVAC programs have specialized training to keep students up-to-date with the latest trade skills and insights.
In this way, students can have a smooth entry and transition into the industry.
The school offers the following programs:
I'm New to HVAC
I Already Work in HVAC
Visit School Website

Address: 1110 Technology Circle Suite D, Anaheim, CA 92805
---
HVAC Schools by City in California
See all schools in California >