San Francisco is by far one of the most famous and renowned cities in the United States.
This Californian city has an extraordinary economy that constantly offers new jobs.
The education is amazing and there are countless colleges and schools with high-quality programs.
Sponsored Listings
HVAC Techs annual average salary in California is $50,241 - ABOVE U.S. AVERAGE!
City College of San Francisco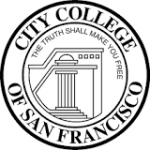 The City College of San Francisco is one of the oldest and most respected educational facilities in the state of California. The college has a very long history and it prepared some of the most respected professionals in the whole state. At this college, you will be educated by the best trainers and educators in the city and have access to the best resources.
The HVAC program is extraordinary and it will prepare you for one of the hottest jobs in this industry in a matter of months. Come and embrace a new career path with this extraordinary program!
Visit School Website

Address: 50 Phelan Ave San Francisco, CA 94112
InterCoast College
InterCoast College is a fun, dynamic, and very modern place to start a new career. This college is the place where you will receive a targeted career and customized guidance to receive the best education. This college has a very future-forward educational board that is ready to guide you with advice, tips, and everything you may need for your career.
The HVAC program takes as little as 40 weeks to complete and it will fully prepare you in terms of skills and knowledge. The program will fuly prepare you for the state certification and for a great career!
Visit School Website

Address: 2480 Hilborn Road Suite 100 Fairfield, CA 94534
California Community College System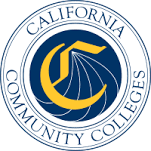 California Community College System is the go-to place to start a new career path or to boost the one you already have. This system includes many colleges and schools that have a vast variety of vocational and theoretical programs that will quickly get you job-ready. The quality of education is constant and you will get to study in the most modern compound and relax on awesome campuses.
A great career choice for your future is HVAC. This program takes just a few months to complete and it includes blueprint reading, mathematics, safety rules, planning, design and much more.
Visit School Website

Address: 900 Fallon Sreet Oakland, CA 94607
San Jose City College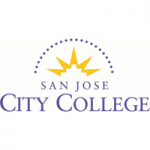 San Jose City College comprises the best of theory, technology, and vocational program into a modern and resourceful program portfolio. The college has the purpose to provide the students with the best educational and amazing opportunities for their future. The campus is in an amazing area and you will have many opportunities to relax and have fun.
The HVAC program comes at different levels of education that will give you a new career or help you upgrade the one you have. Come and discover the hottest career in this field.
Visit School Website

Address: 2100 Moorpark Ave San Jose, CA 95128
---
HVAC Tech Schools by City in California
See all schools in California >