San Francisco, CA, with its cultural and commercial diversity, has a thriving HVAC professional community.
So it's not surprising to see these professionals earn an average hourly salary base of $52.82 per Indeed.
Because of this attractive pay, many young individuals will go for an HVAC career.
To get you started, here are a few HVAC schools in this city that you can choose from.
Sponsored Listings
HVAC Techs annual average salary in California is $61,670 - ABOVE U.S. AVERAGE!
City College of San Francisco - Ocean Campus
About the School
City College of San Francisco belongs to the community and continually strives to provide an accessible, affordable, and high quality education to all its students.
The College is committed to providing an array of academic and student development services that support students' success in attaining their academic, cultural, and civic achievements.
To enhance student success and close equity achievement gaps, the college identifies and regularly assesses student learning outcomes to improve institutional effectiveness.
Courses Offered
Nearly every building has a plumbing and climate control system so skilled tradespeople are necessary to keep these systems operational.
Those who work in the fields of engineering plumbing as well as heating, ventilation, and air conditioning (HVAC) enjoy problem solving, a variety of work, excellent pay, and lifelong employability.
Both kinds of jobs will continue to exist in every community where there are people in buildings!
That's why their HVAC programs ensure that students can work in the industry with the trade skills and knowledge they need.
The school offers the following programs:
AS in Mechanical Engineering Technology (HVAC/Plumbing concentration)
Certificate of Accomplishment in HVAC/R
Visit School Website

Address: 50 Frida Kahlo Way San Francisco, CA 94112
Institute for Business and Technology
About the School
At IBT, its students are very important and it makes every student a priority.
The staff at IBT makes every effort to support and maintain close communication with each student.
At IBT there is an open door policy; students enjoy full access to faculty and administrative staff for both academic and vocational advising.
Students who require in-depth personal counseling will be referred to the appropriate services.
If there is a special need for any student, the staff will make every effort to help or seek the counseling needed for each individual student, at any time!
The students are very important to the IBT Family.
Courses Offered
IBT believes that students shouldn't face their future alone.
That's why they'll help students in their journey of fulfilling a promising career in the HVAC industry.
Their HVAC program will provide students with hands-on practical training to become skilled technicians.
HVAC requires skilled technicians capable and knowledgeable of many trades; IBT's program teaches more than just an introduction to HVAC technology
Hands-on, practical training teaches:
Electrical theory and controls
Basic plumbing
Welding and soldering using oxy acetylene torches
Learn the knowledge and skills to install, service, and repair:
Residential air conditioning, heating, and refrigeration systems
Commercial air conditioning, heating, and refrigeration systems
Maintain EPA regulations when troubleshooting and repairing residential and commercial equipment
IBT graduates are prepared to test for:
ESCO EPA certification
HVAC Excellence
410A
OSHA
Visit School Website

Address: 2400 Walsh Ave. Santa Clara, CA 95051
San Jose City College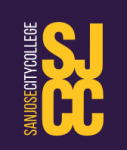 About the School
The mission of San José City College is to provide student-centered and culturally responsive curriculum and services for career pathways, university transfer, and life-long learning.
It strives to accomplish this by promoting an inclusive, multicultural learning community that values social justice, along with excellence in teaching and learning.​
Courses Offered
SJCC provides students with quality and innovative education for their chosen career paths.
If you are interested in working with operating systems and want to be challenged, consider San José City College's Air Conditioning and Refrigeration Technology program.
This program will prepare you with valuable skills and the knowledge to maintain and troubleshoot systems.
You will benefit from hands-on training provided by experienced faculty members who will create real-world scenarios for you to gain practical experience.
Their HVAC programs will ensure that students can obtain the skills and knowledge that employers are looking for.
The school offers the following programs:
AS in AC and Refrigeration Technology
Certificate of Achievement Level 2/Level 3 in AC and Refrigeration Technology
Visit School Website

Address: 2100 Moorpark Ave. San Jose, CA 95128
InterCoast College - Fairfield Campus
About the School
InterCoast Colleges provides occupational degrees and certificate programs to prepare students to meet employer expectations for training related employment.
InterCoast promotes a student centered, culturally diverse, equitable and inclusive learning environment for its students.
Courses Offered
The HVAC Training Program is designed to prepare students for careers installing and maintaining heating and air-conditioning units.
When qualified, HVAC Technicians work in residential homes, retail stores, and other buildings.
This practice-oriented, 9 month-long program includes instruction in diagnostic techniques, the use of testing equipment, and the principles of mechanics, electricity, and electronics related to the repair of heating, air conditioning, and refrigeration systems.
This means receiving more practical hands-on skills that employers of today are looking for.
Visit School Website

Address: 5253 Business Center Drive Suite B Fairfield, CA 94534
---
HVAC Schools by City in California
See all schools in California >