San Francisco, CA, with its cultural and commercial diversity, has a thriving HVAC professional community.
So it's not surprising to see these professionals earn an average hourly salary base of $52.82 per Indeed.
Because of this attractive pay, many young individuals will go for an HVAC career.
To get you started, here are a few HVAC schools in this city that you can choose from.
Sponsored Listings
HVAC Techs annual average salary in California is $61,670 - ABOVE U.S. AVERAGE!
City College of San Francisco - Ocean Campus
CCSF believes that education can enable students to realize their "American Dream."
That's why their HVAC programs ensure that students can work in the industry with the trade skills and knowledge they need.
The school offers the following programs:
AS in Mechanical Engineering Technology (HVAC/Plumbing concentration)
Certificate of Accomplishment in HVAC/R
Visit School Website

Address: 50 Frida Kahlo Way San Francisco, CA 94112
Institute for Business and Technology
IBT believes that students shouldn't face their future alone.
That's why they'll help students in their journey of fulfilling a promising career in the HVAC industry.
Their HVAC program will provide students with hands-on practical training to become skilled technicians.
Visit School Website

Address: 2400 Walsh Ave. Santa Clara, CA 95051
San Jose City College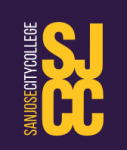 SJCC provides students with quality and innovative education for their chosen career paths.
Their HVAC programs will ensure that students can obtain the skills and knowledge that employers are looking for.
The school offers the following programs:
AS in AC and Refrigeration Technology
Certificate of Achievement Level 2/Level 3 in AC and Refrigeration Technology
Visit School Website

Address: 2100 Moorpark Ave. San Jose, CA 95128
InterCoast College - Fairfield Campus
ICC aims to provide students with a culturally diverse and inclusive learning environment as they prepare for their future.
Their HVAC program helps students prepare for the HVAC career to ensure they're qualified for the relevant work.
This means receiving more practical hands-on skills that employers of today look for.
Visit School Website

Address: 5253 Business Center Drive Suite B Fairfield, CA 94534
---
HVAC Tech Schools by City in California
See all schools in California >