Being right at the heart of Silicon Valley, San Jose, CA has a growing HVAC professional community.
Here, HVAC technicians enjoy an average hourly salary base of $33.94 per Indeed.
With such a high pay rate, it's not surprising to see young individuals enrolling in approved HVAC programs to start their journey.
Below, we listed a few top HVAC schools in this city that you can choose from.
Sponsored Listings
HVAC Techs annual average salary in California is $61,670 - ABOVE U.S. AVERAGE!
San Jose City College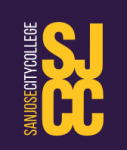 SJCC provides students with quality and innovative education for their chosen career paths.
Their HVAC programs will ensure that students can obtain the skills and knowledge that employers are looking for.
The school offers the following programs:
AS in AC and Refrigeration Technology
Certificate of Achievement Level 2/Level 3 in AC and Refrigeration Technology
Visit School Website

Address: 2100 Moorpark Ave. San Jose, CA 95128
Silicon Valley Career Technical Education

SVCTE inspires and pushes students to "meet their future head-on."
So their HVAC program is designed to train students on academic, technical skills, and employability practices.
In this way, they can become qualified technicians able to adapt to the workplace.
Visit School Website

Address: 760 Hillsdale Ave. Building 800 San Jose, CA 95136-1190
Center for Employment Training - San Jose Campus
CET understands how important mastering job skills is to students' career success.
And so, their HVAC and Green Technology program trains you in the skills you need for HVAC work.
Upon completion, you can use these skills to apply for an entry-level position in the industry.
Visit School Website

Address: 701 Vine St. San Jose, CA 95110
City College of San Francisco - Ocean Campus
CCSF believes that education can enable students to realize their "American Dream."
That's why their HVAC programs ensure that students can work in the industry with the trade skills and knowledge they need.
The school offers the following programs:
AS in Mechanical Engineering Technology (HVAC/Plumbing concentration)
Certificate of Accomplishment in HVAC/R
Visit School Website

Address: 50 Frida Kahlo Way San Francisco, CA 94112
---
HVAC Tech Schools by City in California
See all schools in California >