Being right at the heart of Silicon Valley, San Jose, CA has a growing HVAC professional community.
Here, HVAC technicians enjoy an average hourly salary base of $33.94 per Indeed.
With such a high pay rate, it's not surprising to see young individuals enrolling in approved HVAC programs to start their journey.
Below, we listed a few top HVAC schools in this city that you can choose from.
Sponsored Listings
HVAC Techs annual average salary in California is $61,670 - ABOVE U.S. AVERAGE!
San Jose City College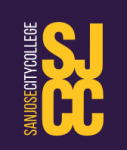 About the School
The mission of San José City College is to provide student-centered and culturally responsive curriculum and services for career pathways, university transfer, and life-long learning.
It strives to accomplish this by promoting an inclusive, multicultural learning community that values social justice, along with excellence in teaching and learning.​
Courses Offered
SJCC provides students with quality and innovative education for their chosen career paths.
If you are interested in working with operating systems and want to be challenged, consider San José City College's Air Conditioning and Refrigeration Technology program.
This program will prepare you with valuable skills and the knowledge to maintain and troubleshoot systems.
You will benefit from hands-on training provided by experienced faculty members who will create real-world scenarios for you to gain practical experience.
Their HVAC programs will ensure that students can obtain the skills and knowledge that employers are looking for.
The school offers the following programs:
AS in AC and Refrigeration Technology
Certificate of Achievement Level 2/Level 3 in AC and Refrigeration Technology
Visit School Website

Address: 2100 Moorpark Ave. San Jose, CA 95128
Silicon Valley Career Technical Education

About the School
Silicon Valley Career Technical Education offers state-of-the-art programs taught by industry professionals who engage students in rigorous, real-world academics and skills development designed to support their success through college and in their future careers.
At Silicon Valley Career Technical Education, students will demonstrate technical skills for college and career readiness and possess leadership skills, including teamwork & a strong work ethic.
Students are trained to solve problems using effective communication, critical thinking, & evidence-based decision making.
Also, students learn to integrate academic skills through applied learning experiences.
Courses Offered
Learn maintenance, overhaul, repair, and adjustment of residential and commercial heating, air conditioning, and refrigeration units.
Students work on real equipment in the classroom and throughout the campus as aides to the SVCTE staff.
The class focuses on academic, technical skills, and employability practices. Students will develop personal and professional skills in the classroom that will transfer to the workplace:
Use specialized tools of the trade
Understand theory and application of the basic principles of cooling, air, electrical fundamentals and controls, and diagnosis of unit malfunctions
Understand "Green Building Technology"
Problem solve to find solutions
Use computers to enhance the HVAC skills needed for entry-level technicians
Develop a respect for the employer/employee relationship and basic business practices
Repair heating, refrigeration, and air condition equipment
Communicate with customers
Reclaim and recycle refrigerant
Training that enables students to get high paying jobs and financial security
Class Benefits include:
30 high school credits earned per year
Develop skills leading to a highly paid, high demand job
Earned Outside of (following) the Class:
EPA Certification
Preventative Maintenance Technician Certification
OSHA 10
Green Mechanical Council Certification
Certifications earned within the class:
Class completion certificate
Level One HVAC Technician, Green Certification
Morrell Foundation Tool Kit Scholarship
College credit from San Jose City College with grade B or above
Job opportunities upon completion include:
HVAC installer (commercial, residential)
HVAC technician (Level 1)
Commercial maintenance technician
Refrigeration maintenance technician
Refrigeration installer
Visit School Website

Address: 760 Hillsdale Ave. Building 800 San Jose, CA 95136-1190
Center for Employment Training - San Jose Campus
About the School
What makes CET different is over the last 50 years it has mastered integrated job training services to support your success.
CET's Contextual Learning Model was designed with the end in mind.
Its success is not measured by the number of students enrolled.
CET is successful when you get the skills to get the job and its diploma is your first paycheck.
This means CET provides you with hands-on training and no surprises.
From day one, CET treats you like you are on the job and not just a student.
Programs are designed to get you job-ready in the shortest time, not pass a test to get a letter grade and take the next class.
CET delivers real-world job training.
What your future boss will expect, CET expects.
Courses Offered
CET understands how important mastering job skills is to students' career success.
In CET's hands-on HVAC and green technology job training program, you'll get the skills you need for a job installing or servicing air conditioning, ventilation, or heating units.
Learn safety, hand tools, basic electricity, equipment, and plumbing related to HVAC maintenance and repair.
In addition to working with tools and HVAC equipment, you'll learn the fundamental concepts of refrigeration, ductwork, silver brazing and soldering.
Once you graduate, CET will help you find a job in the HVAC field using green technology.
And so, its HVAC and Green Technology program will train you in the skills you need for HVAC work.
Visit School Website

Address: 701 Vine St. San Jose, CA 95110
City College of San Francisco - Ocean Campus
About the School
City College of San Francisco belongs to the community and continually strives to provide an accessible, affordable, and high quality education to all its students.
The College is committed to providing an array of academic and student development services that support students' success in attaining their academic, cultural, and civic achievements.
To enhance student success and close equity achievement gaps, the college identifies and regularly assesses student learning outcomes to improve institutional effectiveness.
Courses Offered
Nearly every building has a plumbing and climate control system so skilled tradespeople are necessary to keep these systems operational.
Those who work in the fields of engineering plumbing as well as heating, ventilation, and air conditioning (HVAC) enjoy problem solving, a variety of work, excellent pay, and lifelong employability.
Both kinds of jobs will continue to exist in every community where there are people in buildings!
That's why their HVAC programs ensure that students can work in the industry with the trade skills and knowledge they need.
The school offers the following programs:
AS in Mechanical Engineering Technology (HVAC/Plumbing concentration)
Certificate of Accomplishment in HVAC/R
Visit School Website

Address: 50 Frida Kahlo Way San Francisco, CA 94112
---
HVAC Schools by City in California
See all schools in California >